Aussie Nurdle Hunt Results
Nurdles are small plastic pellets about the size of a lentil. Countless billion are used each year to make nearly all our plastic products but many end up washing up on our shores. Spills and mishandling by industry can mean nurdles end up at sea. Our oceans are now accumulating nurdles in worryingly large numbers.
Unlike large pieces of plastic marine litter, nurdles are so small that they go largely unnoticed. However scientists are becoming increasingly concerned about their effect on delicate marine ecosystems including ingestion by marine animals. Click here to learn more about nurdles.
A Rocha Australia members and friends joined in the global search for nurdles in September along our coastline.
Statistics from our nurdle hunts:
Brighton le Sands, NSW – 40 nurdles
North Narrabeen, NSW – 10 nurdles
Fairy Meadow, NSW – 0 nurdles
Point Cook, VIC – 33 nurdles
Sand Tracks, WA – 50 nurdles
Various beaches, SA – 0 nurdles
Thanks to all those who contributed! Here are some pictures from the aussie hunts: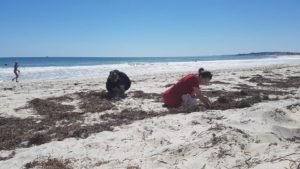 Look at the focus on those nurdling faces!
Our two nurdle hunters in the foreground look distinctly different from your standard beach-goer by the water's edge. These nurdlers were not hitting the beach for the waves or the rays! They had a mission! Conservation had to be done! And nurdling, like so many things worth doing, lends itself to standing out from the crowd – at Sandtracks Leighton Beach.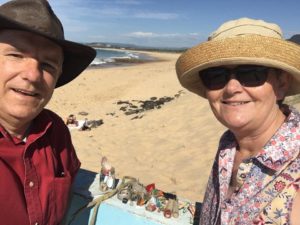 No nurdles were found and only a little bit of rubbish was collected over the hour our Wollongong nurdle searchers spent at the beach. Onya, The Gong for having such clean beaches!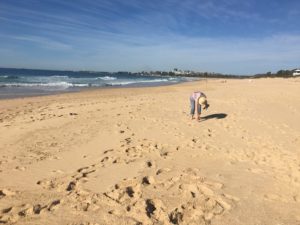 The day got off to an early start with our keen Wollongong nurdle crew hitting the sand at 8am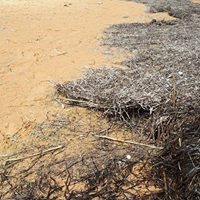 Our next NSW nurdler, Heidi Robertson, employed two children to help with the hunt. Whether they reached their full nurdle hunt potential with so much sea and sand enticing their attention is unclear… but Mum, Heidi, managed to scour the high tide line to uncover 10 nurdles in North Narrabeen.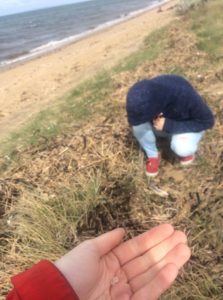 The cold and wind in Victoria didn't stop these committed nurdlers from intently searching for the nasty microplastics at Point Cook 
This was the first bounty of the day. Not only are they tiny, but most of the nurdles are sand coloured… 
"What is essential is invisible to the eye"… and a good eye is essential to finding the invisible!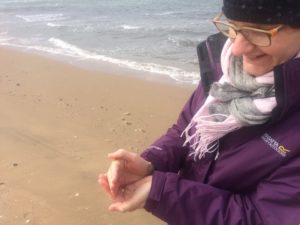 Praise the Lord for Julia's EXCELLENT nurdle eye! At Point Cook Coastal Park, Victoria.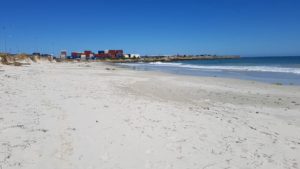 Sandtracks beach in Freo, WA. Deceptively beautiful. Our nurdle team uncovered many, many nurdles hiding beneath the serene sands.