Australia joins global A Rocha family in mourning
A Rocha Australia joins the global A Rocha family in mourning the loss of three of our leaders.
On Monday 28 October, Peter and Miranda Harris, Co-founders of A Rocha, and Chris Naylor, A Rocha International CEO, together with his wife Susanna, were involved in a horrific car accident near Port Elizabeth, South Africa. Miranda, Chris and Susanna did not survive. Peter is being treated in a local hospital and is in a stable condition. Read this A Rocha International webpage for more details and tributes to these wonderful people.
On the Australian scene, we grieve with our global family at this time. We are also thankful to God for how they have shaped A Rocha, and for their support and care of us especially over the last five years as we became A Rocha Australia.
We are thankful that Chris Naylor visited us in 2015 as we were getting ready to launch A Rocha Australia. Here are some photos from our conference in Tahlee, NSW: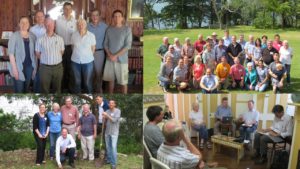 On his visit to Australia Chris spoke with Eternity News – here is the link to his article.
We are thankful for a visit from Peter and Miranda Harris to our national conference in Capernwray, NSW in 2016: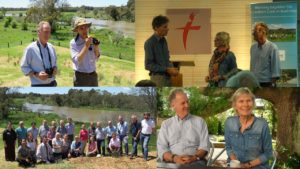 This video is a beautiful demonstration of their dedication to A Rocha and their support of us here in Australia:
The loss of Chris, Susanna and Miranda comes as a profound shock to everyone in the A Rocha Family and others all around the world. Above all, please join us in praying for Peter and the Harris and Naylor families and friends.
#conservationandhope