Sept 20-22-Global plastic cleanup
Join us in the International Coastal Cleanup in September!
Caring for God's world through reducing plastic pollution
The global A Rocha family works throughout the year on the issue of plastic pollution, but are focusing efforts to join in the International Coastal Cleanup events held the third weekend of September each year. In 2018 eight countries in the A Rocha family held clean up events or participate in events organized by others locally – emphasizing our commitment to partnerships.
Here are some details of 2019 Aussie events: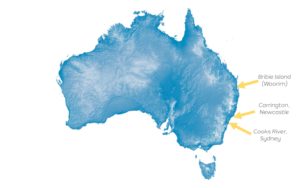 Newcastle:
Bribie Island (Woorim):

We had a good turn-out of 12 members and friends for our beach cleanup in SE QLD. The weather was sunny and definitely beachy. Our beachside rallying point was in a beautiful shady park with carbeen and Melaleuca trees and we collected many buckets of plastic from a dry creek there. Moving on to the ocean beach, we ended up with quite a few buckets of plastic as well as recyclable bottles and cans. In our discussion over scrumptious morning tea, we agreed that next year we should target Brisbane River or another waterway because these are known to have plastic litter whereas our beaches are relatively clean. Altogether a day blessed with fellowship, encouragement and motivation for creation care, under God's grace.
Cooks River, Sydney: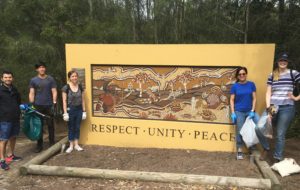 We had a group of 5 for our cleanup, but when we first arrived we bumped into a group of men who have been court ordered to clean up the river! They were targeting big items, so we heavily targeted cigarette butts and other small bits of waste. We had Juliana and Jad who were over from the states and were very keen on cleaning waste from the environment on their holiday! On Sunday we had a group visit a beach south of Bondi and spent most of the time cleaning styrofoam and nurdles. We hope to hold another event soon when the weather warms up and we can have a swim too!
For more information about what is happening internationally, visit the A Rocha International webpage.